Balent, Ken, and Steve check out Arizona
Our trip started Thursday night at 10:30, when I picked up Steve and Balent at the airport in Phoenix. By 2:30 we were at Patagonia Lake State Park, ready to get some sleep after a nice meal at an In-N-Out. Three hours after getting to sleep, we were up birding, and we birded nonstop for the next 15 hours. By 8:30 we were exhausted, and found a motel. The next day, we did some good birding in Madera Canyon. Balent and Steve positively identified a "wild" turkey: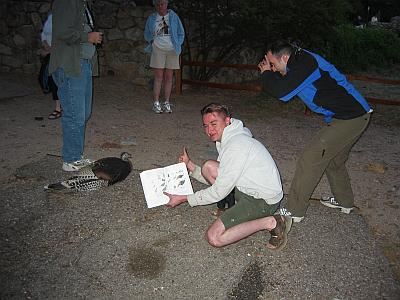 After 2 days of southeast Arizona, we headed to the Grand Canyon for sightseeing.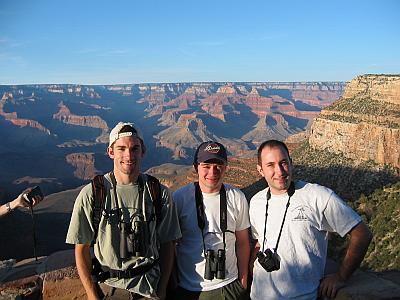 There were birds there, too, like a California Condor flying near a Violet-green Swallow: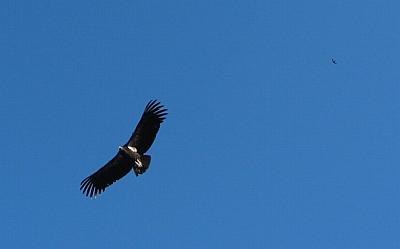 Sunset at the canyon was cool: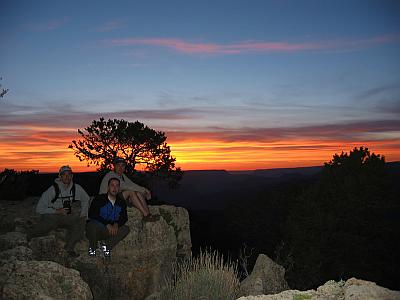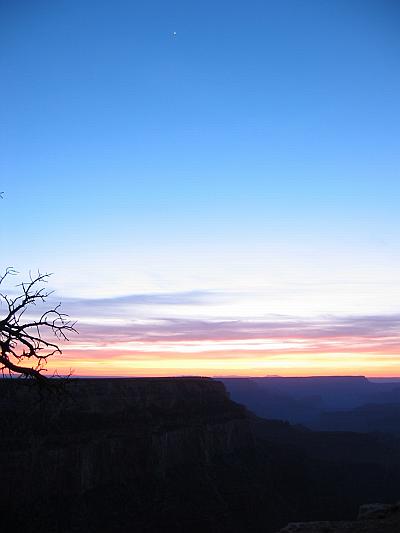 The next morning started out with some great birding, including a Peregrine Falcon flyby and full stoop, a mere 50 feet away at eye level. It was awesome.
The view of Plateau Point from Yavapai Point: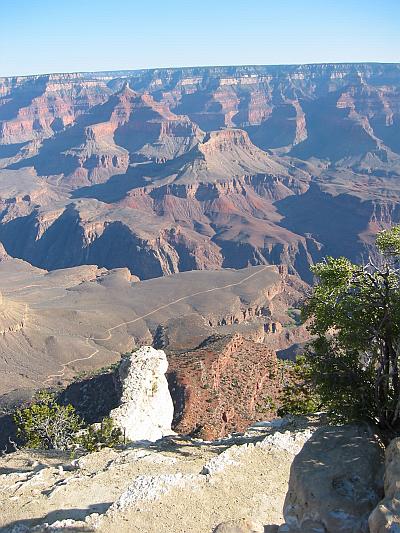 Desert View: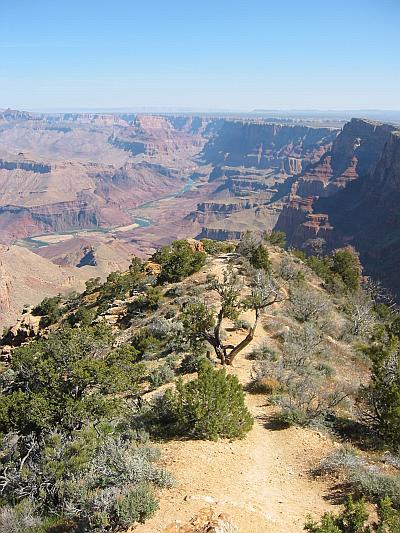 Overall, the trip was 4 days and 1150 miles- a little crazy, but it was all worth it. If you want to see the full bird report, click here.