Ok, so now I'm living in my tent and working in the Goshute Mountains for HawkWatch International, monitoring the raptor migration through western Nevada.
Life is great. Every morning I wake up and eat a delicious breakfast prepared by our cook. The food is excellent, and Jason cooks it all with only a two-burner propane grill, and a dutch oven. I then go out to OP-2, our name for a nice observation point that gives a good view of the Goshute ridge that the raptors like to migrate along. I count raptors for 8 hours a day (probably 10 hours in the busier months ahead), and then I hit camp, eat another wonderful meal, and then hang out with the owl banders until midnight before I go to bed. Below are a few pictures:

The view to the west: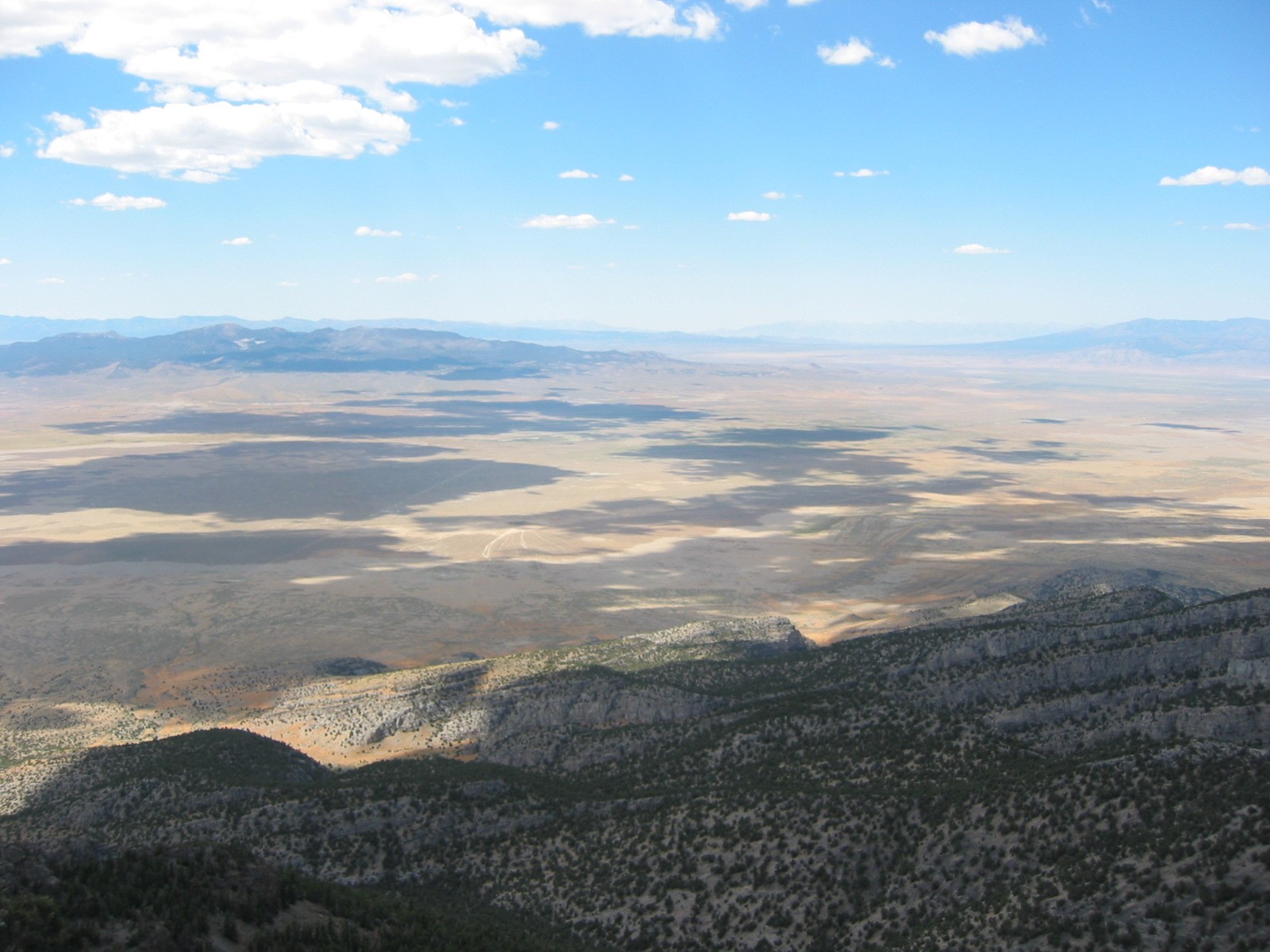 A Red-Tailed Hawk to the north, attacking our plastic Great Horned Owl: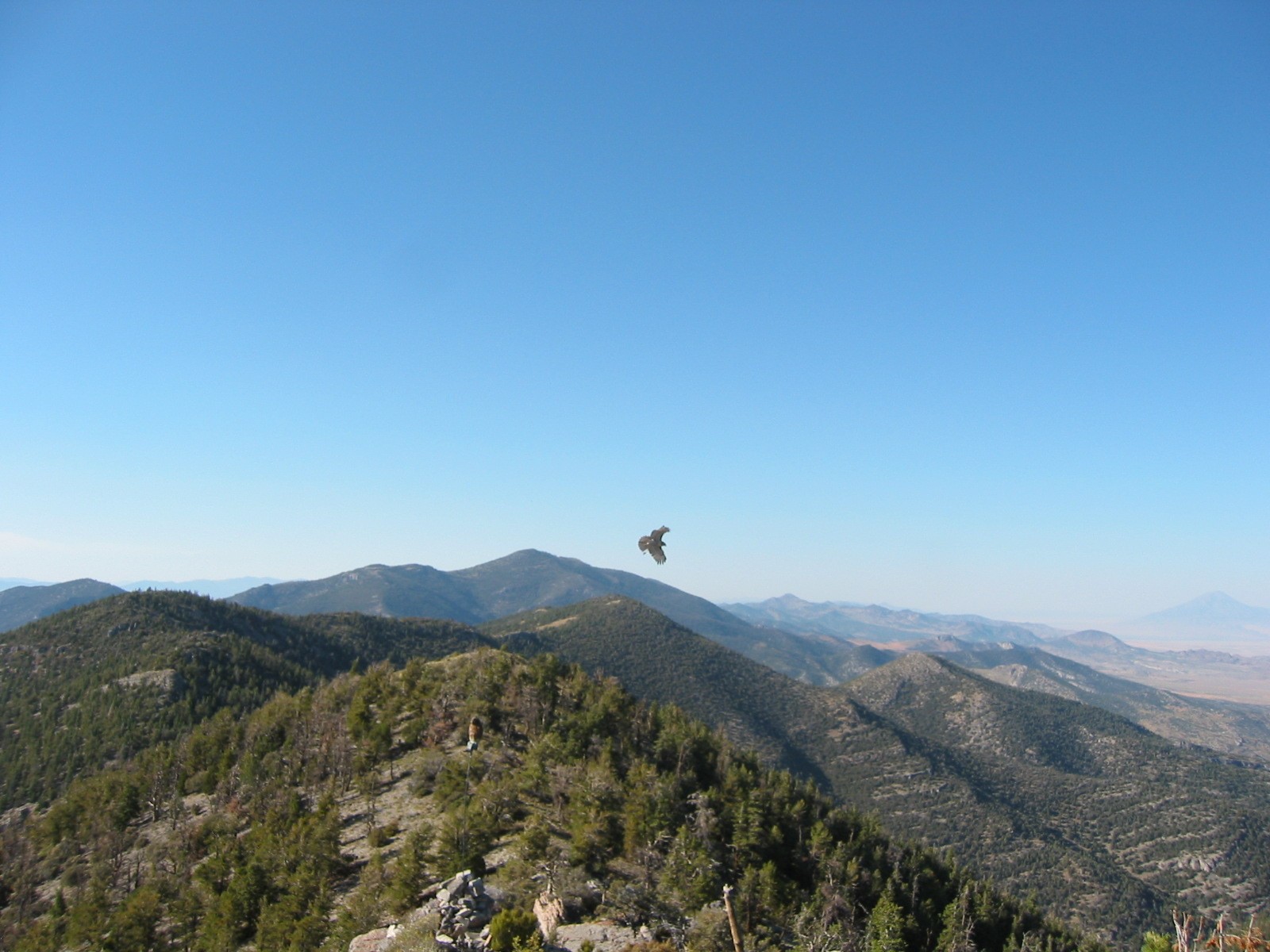 Me working: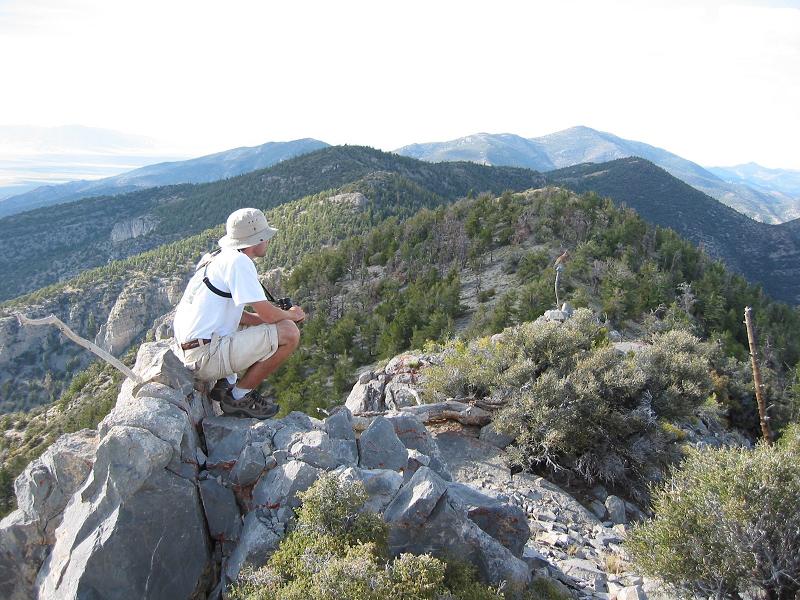 Yarr, I'm a pirate! (OK, so it's a Northern Saw-whet Owl and not a parrot):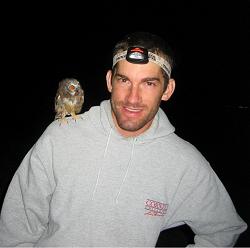 Me and a Flammulated Owl: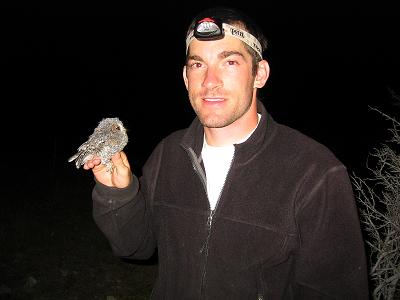 Unidentified Bird - NOT!