3 days in the Grand Canyon is unbelievable.
4 days in the Grand Canyon is incredibly enjoyable.
5 days in the Grand Canyon is paradise.

The obligatory South Kaibab trailhead picture: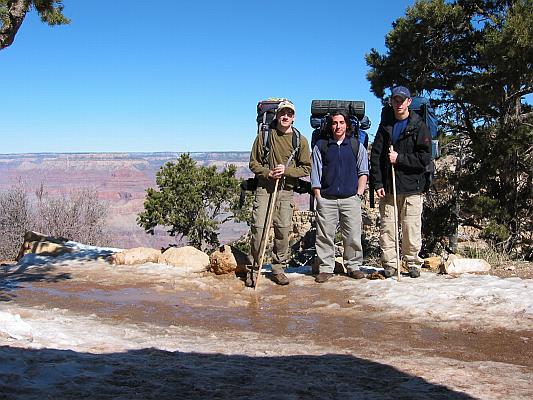 We saw snow on the way in; the first 100 meters were treacherous, but the sun was shining, promising us a good 5 days: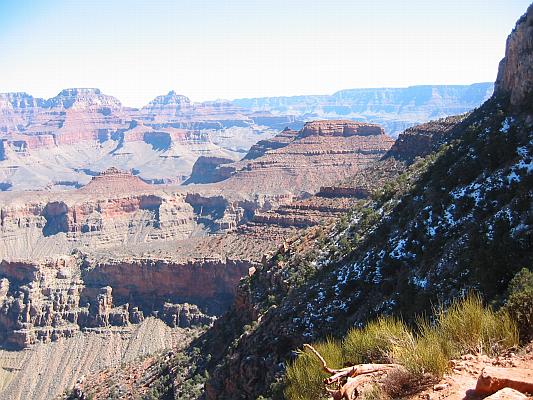 The tipoff, which is the start of the dive into the inner canyon: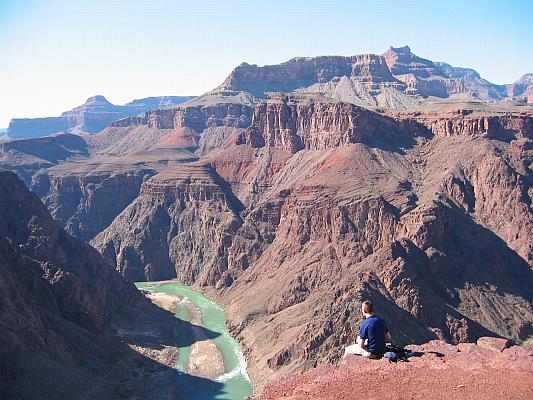 Day 2 saw us on the move. We headed to Indian Garden to top off every water container we had. 20 minutes after Indian Garden we were ready to head west down the Tonto Trail, our route for the next 3 days: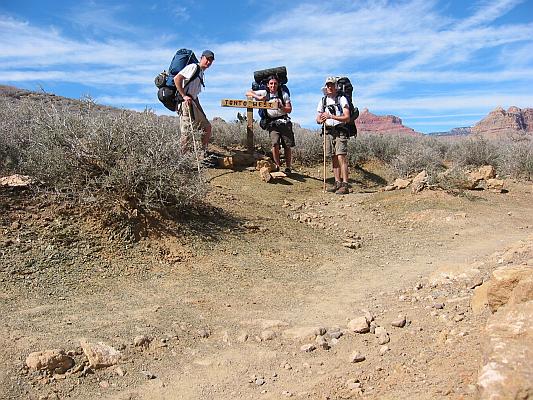 The Tonto Plateau: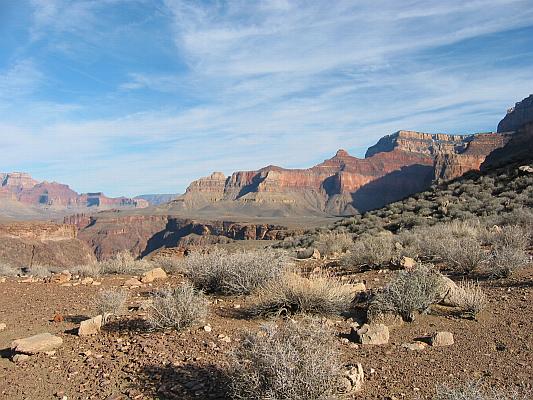 Salt Creek had no potable water, but it was a great campsite: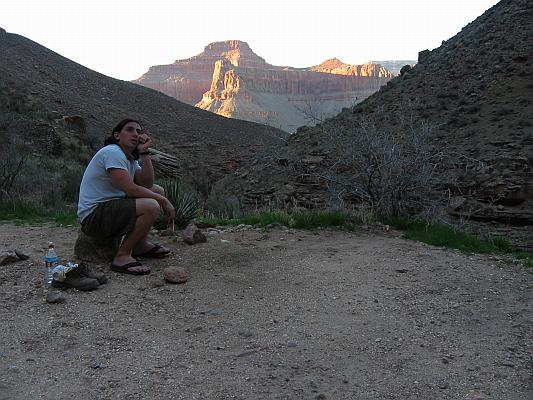 1 day on South Kaibab; 2 days on the Tonto; 1 day meandering to the Colorado with Hermit Creek. Day 5 gave us the Hermit Trail, our connection to the rim:



Eric soaking up the enormity of it all on the Hermit Trail: (click for a bigger version of the picture)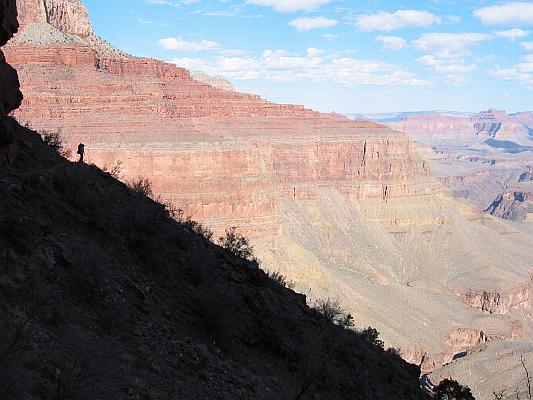 The end- the Hermit Trail trailhead: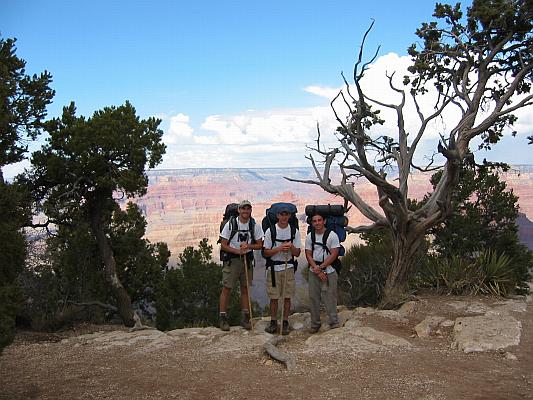 5 days gave us a great chance to really soak up the canyon. It was spectacular.