Jaime and I decided to carpool back to the east coast from the Pacific Northwest. I picked her up in Waldport, Oregon, and we headed due south; not the logical direction for anyone going from Oregon to Virginia, but it was where we could find some good friends and some good birds. First we hit up the Redwoods area of northern California. We found a free campsite high above a beach, and then we stayed a night with Jaime's friend Judd. We took a great twelve-mile hike through the Redwoods, but any pictures I took can't do justice to the enormous trees we saw.

From the Redwoods we headed to San Francisco to hang out with my friend Rebecca. We saw much of the city, including all the big tourist spots like Golden Gate Park, Coit Tower, Lombard Street, and Point Reyes north on the 101. Of course we also ate at the Tadich! It's a great restaurant downtown at California and Battery.
Cable car tracks and Alcatraz: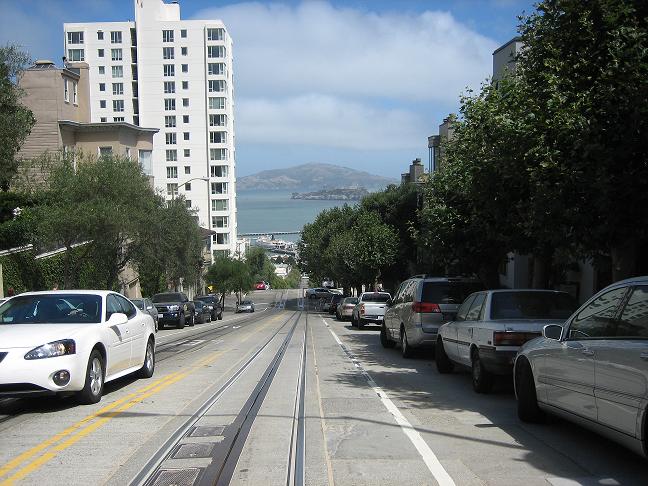 After San Francisco we bolted down to San Diego in time to catch Jaime's family on vacation there. We also hung out with my buddy Chachi, and did tons of birding. San Diego is a great place for birding!

After San Diego came the Salton Sea and Joshua Tree. Both of these places required quick stops since the temperatures were well above 100 degrees once the sun came out.
The Salton Sea: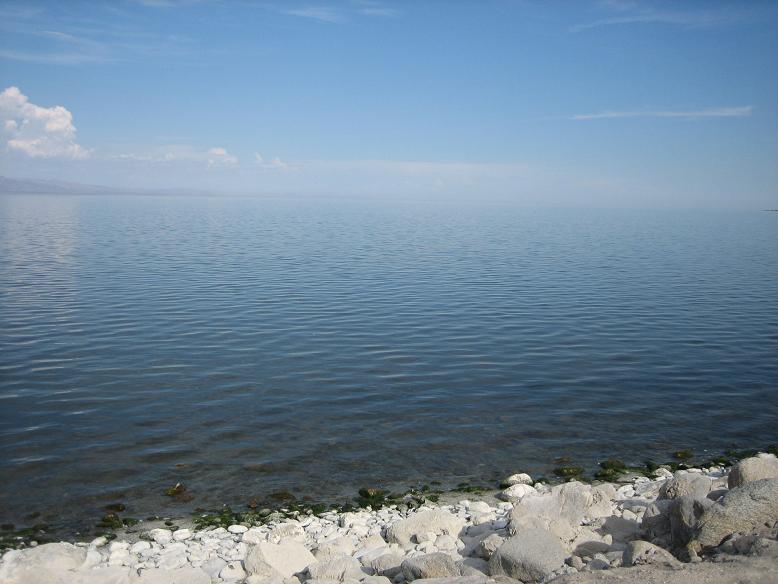 Joshua Tree National Park: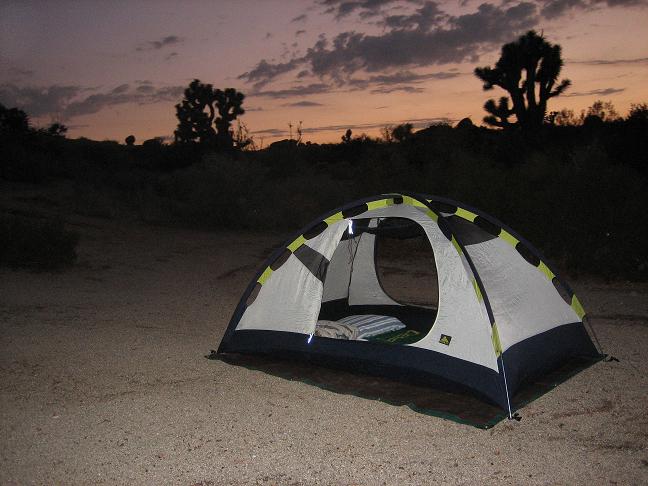 After Joshua Tree came a quick stop in Phoenix, where we saw my old school, stayed with my friend Jim, ate at La Canasta, and got a new alternator for the car (nice timing!). Quickly we moved on to southeast Arizona, a.k.a. birding mecca. Southeast Arizona is gorgeous, with lots of steep mountain ranges dividing the open plains.
We headed down Ruby Road to Sycamore Canyon, just a few rugged miles from Mexico: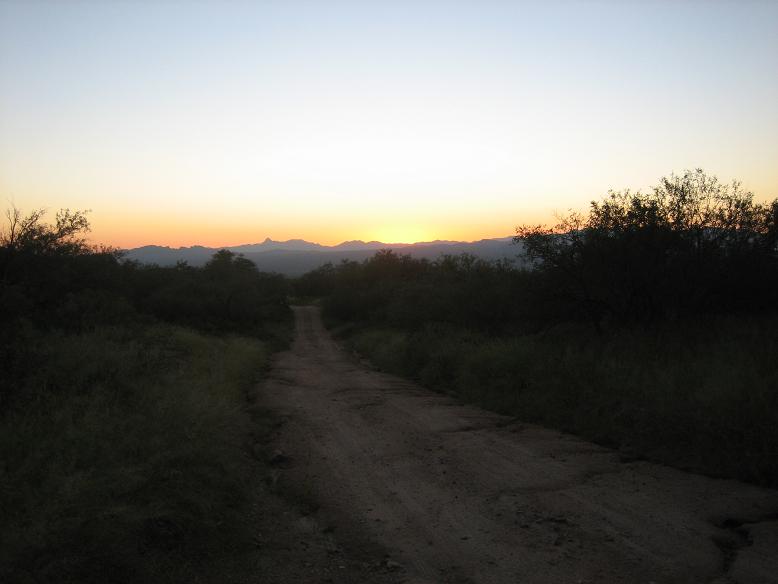 One of our favorite stops was Carr Canyon, because the scenery from the top of the canyon down to Sierra Vista was beautiful: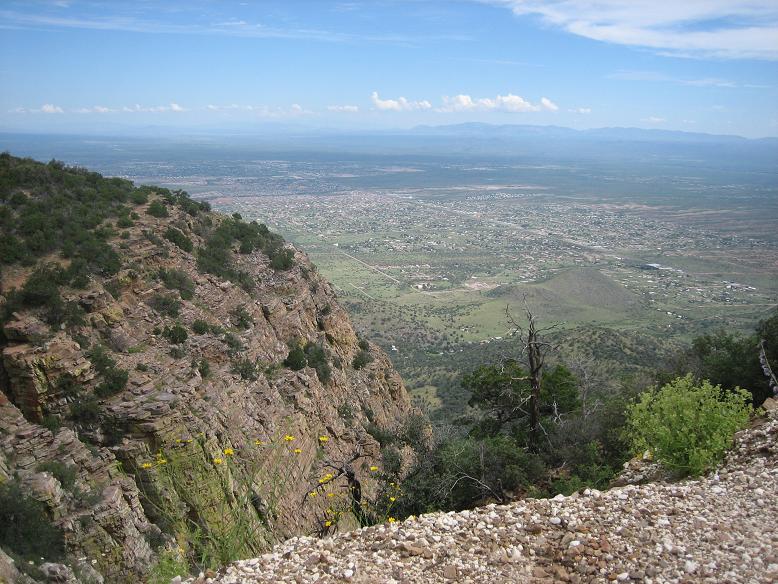 Another scenic spot was Chiricahua National Monument: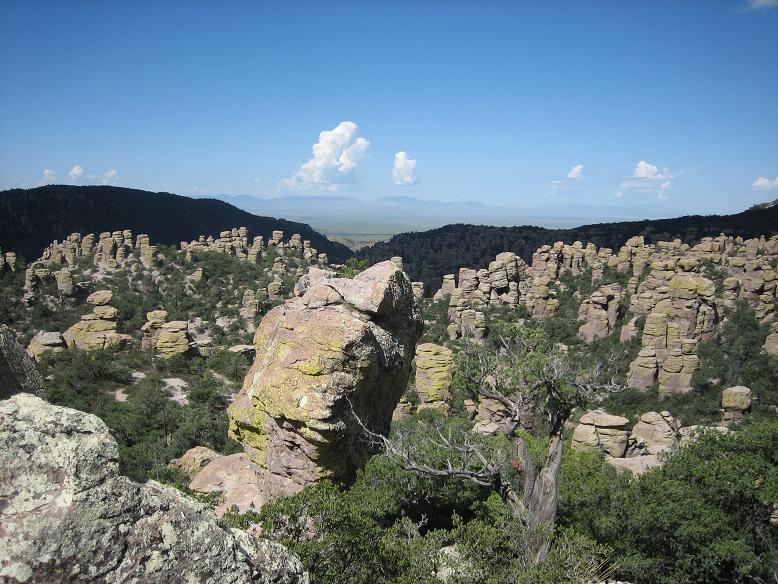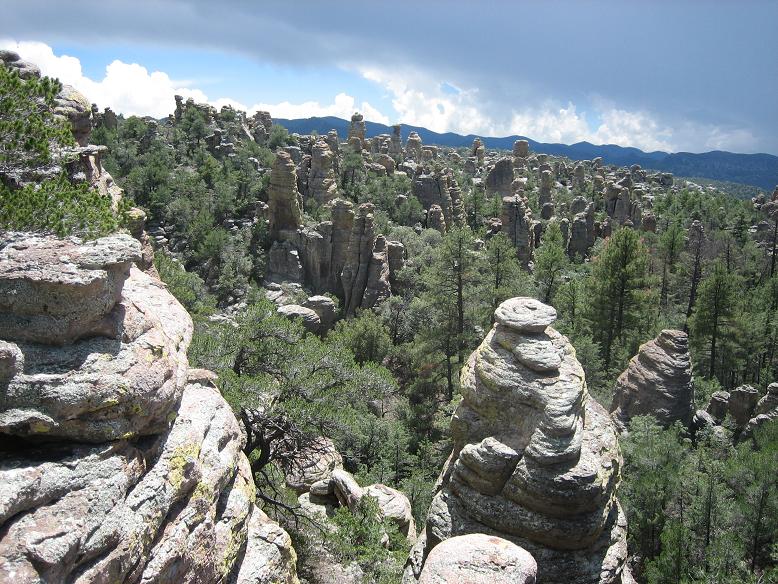 Once we got into September we headed east a bit into New Mexico, visiting my friend Bonnie in Las Cruces before driving north through Albequerque and Taos and finally into Colorado. We crossed the Continental Divide at Independence Pass going to Aspen, then we crossed it again heading to Rocky Mountain National Park to visit Jaime's friend Flowe. We had a great time there, including nice looks at an American Dipper walking under water in a stream.

From Rocky Mountain we took a bee-line back to Virginia, where I dropped off Jaime. I stayed for a few days, relaxing and taking in some nice DC sights, including Rock Creek Park, Huntley Meadows, the Manassas Battlefields, and the National Portrait Gallery. We even managed to catch up with my sister's friend Kyle.
After that I was on my own, driving the 8 hours back to Massachusetts.